YANGTZE CLASS Thursday 21st May 2020
HOMESCHOOLING DAY 31
UPDATES FROM THE HOME FRONT
Happy Birthday Zara! I'm sure everyone will join me in a quick singalong of happy birthday. Altogether…. Happy Birthday to you….
Here she is showing that anywhere can be a classroom during lockdown!
This is Percy's brilliant final piece. To get the texture, he says: "I smashed up an old brick to get the stone effect and mixed it with pva and put it on a canvas then I painted men hunting deer." Fantastic work, Percy. He also says that he has started a blog about Super Cars, which I'm sure you'll want to have a look at.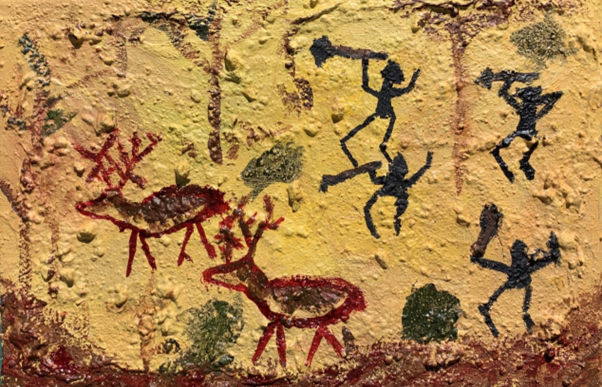 Here is L busy making beads for her Stone Age necklace – we look forward to seeing the finished item, L!
Emily's leaflet about Skara Brae is well-worth looking at; it is informative and engaging. Well done Emily.
YEAR 6 HOODIES

Well done and thank you all for your fundraising and promises of support for buying the Year 6 Leavers hoodies. Thank you also to FOFSA who have agreed to help with any shortfall.
It's time to order.
Please choose your size and your colour and let me know. For most of us, the kid's hoodie sizes will be appropriate, but each year we also buy some of the adult sizes. Consult with your parents and fill in the table.
| | | | |
| --- | --- | --- | --- |
| NAME | COLOUR | KIDS HOODIE SIZE | ADULT HOODIE SIZE |
| Eg: James | Lime | 12/14 | – |
| | | | |
The Kids' Hoodie sizes are

(you might want to think about having a bit of growing room).
The Adult Hoodie sizes are

Choose a colour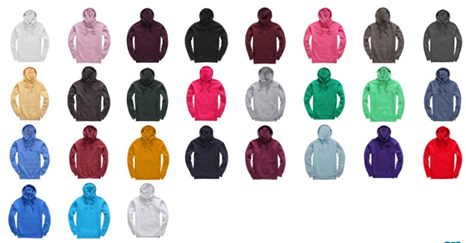 Ash, baby pink, berry, black, burgundy, candy, charcoal, cool grey, corn, dark grey, forest, fuschia, grey, kelly, lime, melange navy, melange royal, melange wine, nave, plum, powder blue, purple, red, royal and turquoise.To get a better idea of the colours, you should log on to the Yazzoo site here: https://personalised.clothing/product/cottonridge-w72k-kids-hoodie
If you are back in school on 1st June, please bring your sponsorship and contributions on that day, if not, send your money to school marked Y6Hoodies. Thank you.
AND FINALLY
What is a spaceman's favourite chocolate?
A mars bar!
Why did the sun go to school?
To get brighter!
How do you know when the moon has enough to eat?
When it's full.
What kind of music do planets sing?
Neptunes!
Sorry.