DAY 5
27th March 2020
Wow! I have been inundated today with photos, work samples and messages that show me just how busy you have been all week. Well done all. Here are a few examples of all the things you have been getting up to.
H, G and L have been busy making banana bread. Scrumptious!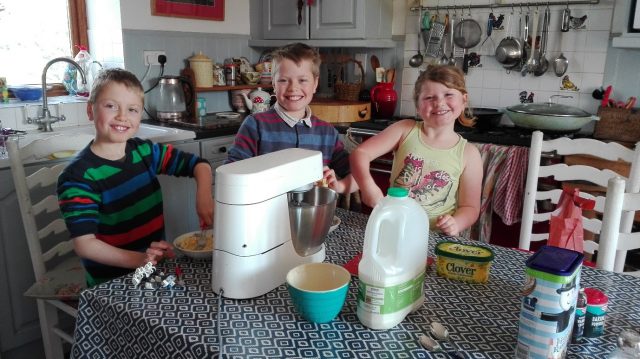 I know that many more of you have been helping with the cooking too – well done!
M has learnt how to use a sewing machine. Here she is modelling the skirt she made: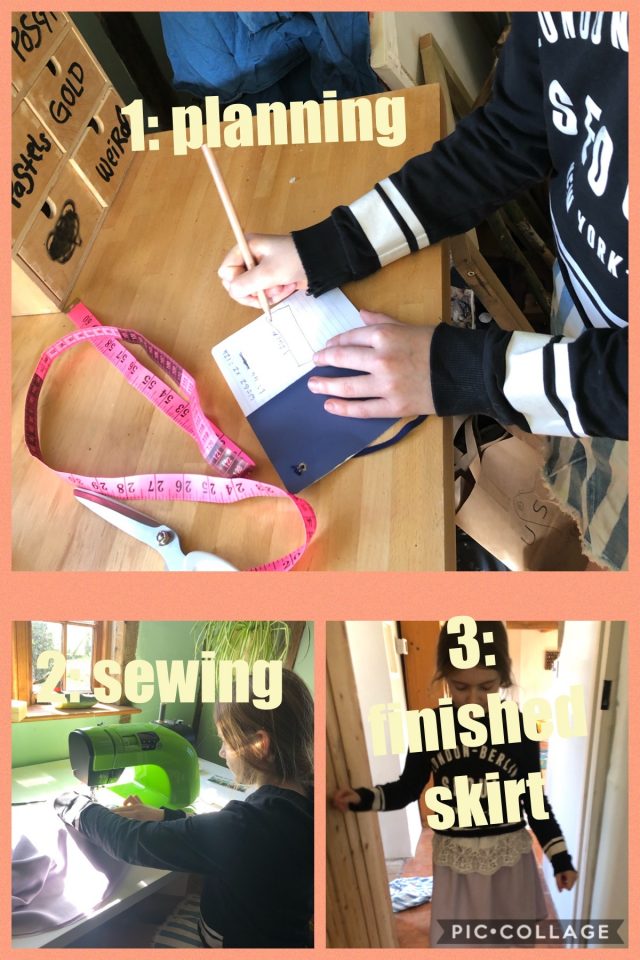 Brilliant!
S has been helping upcycle a table (doesn't the finished thing look fantastic!) and looking after her hungry chickens.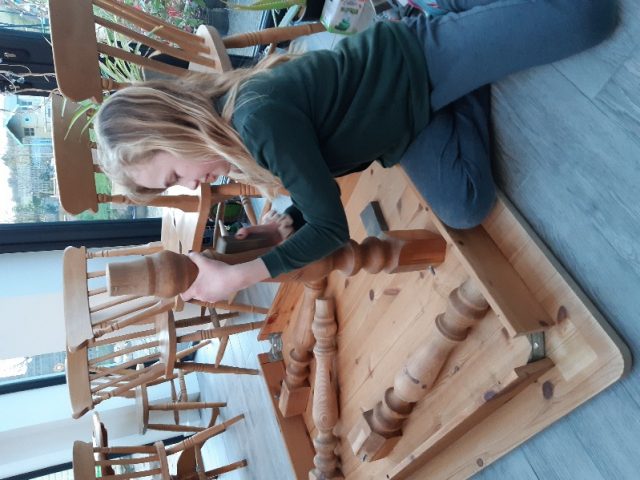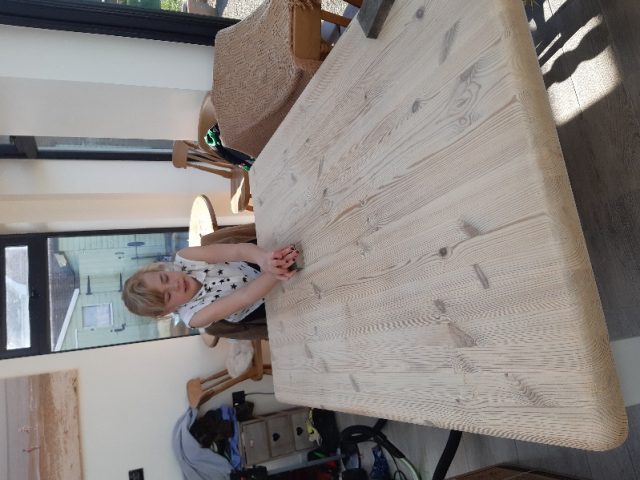 F has completed an amazing project on the planets, including a brilliant mnemonic to remember the names. See if you can use it to work out the names of the planets: My Very Excellent Mum Just Sent Us Nachos!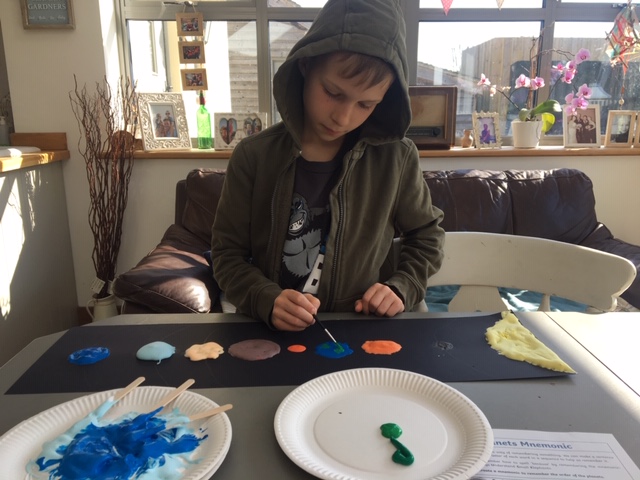 Daniel has done some great paintings – he recommends doing them outside and I'm sure you can see why.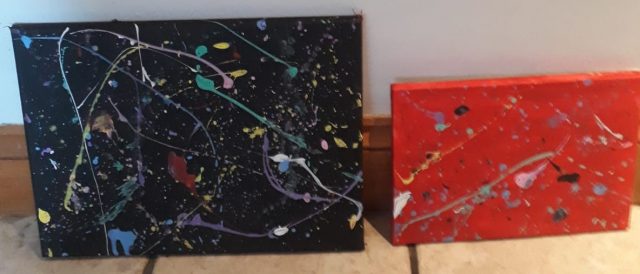 And I know you've all been working hard on your home-schooling booklets and the Dunwich Storm project.
I'm recommending two tasks for today to complement the work you do in your home-school booklet.
THE GREAT STORM OF DUNWICH 1286
Today's task is to plan your recount in detail using a boxed-up planning template. (If you don't have access to a printer, just make one of these in your purple book.)
You can use the powerpoint to help you plan your story, of follow these steps (you could use a story map to do this part of the planning):
First of all, think about the order of events in the order they will happen. There should be a bit of an introduction where we get to know the characters. It should be before the storm and it should give us a little picture of what life is like in Dunwich before the storm. Perhaps your character has been given a chore to do such as to go to the harbour to buy fish, or to collect a parcel of silk that has just arrived at the merchant's house from overseas.
Then think about the storm starting, and how this builds. How will the people of Dunwich react at the beginning? What will they do to prepare?
As the storm builds you need to think about the problem – this is the most dramatic point of the story. Something disastrous happens, or is about to happen.
Now think about the resolution – how does the problem get solved. How does your character escape from the situation they find themselves in?
Then think about how your story will end. Perhaps your character will describe all the changes that the storm has brought.
Once you know what your story is about, use the boxed up plan to order the paragraphs. When you write the story tomorrow, I would like you to start with the most dramatic moment (number 3), then go back to the start using a flashback (numbers 1 and 2), before finishing the story (numbers 4 and 5).
Plan each paragraph in as much detail as you can. You can use the work you did yesterday to help with the description.
SCIENCE – LIGHT, COLOURS and ISAAC NEWTON
For your science, I would like you to investigate light and colour by following the powerpoint instructions and investigations and then by making a colour wheel. You probably won't have a triangular prism at home, but you can use a glass of water, a piece of white paper and light from the sun to get the same effect. If you have a printer, you can print out the worksheet. If not, copy the bits you need into your book.
I hope you enjoy finding out what colour light is!