Hi Class Danube,
I hope you all had a lovely, chilled weekend!
Here is the link to today's video:
Sorry I didn't explain the activity very well at the end, I'm very new to being a 'YouTuber'! When you have listened to the story it would be great if you could think of rhyming words. You can either do this by thinking of a word and thinking of lots of words that rhyme with it/think of pairs of rhyming words, or you could play back the story and write down all the words that rhyme. You can present this by making a poster of rhyming words, use them in a poem or write a list of pairs of words that rhyme.
Phonics Activity Pack
Please find below a phase 5 phonics activity pack and answer booklet. This should keep you all busy this week and it's a really good way to stay confident with your phonic knowledge while school is closed.
Thank you for the wonderful emails. It's great to hear from so many of you.
I loved your 'Friday feeling' dance Daisy! You definitely got me in the weekend spirit on Friday.
N has been very creative last week, here are pictures of her man she's made out of sticks and the whale she sewed herself. They are very impressive!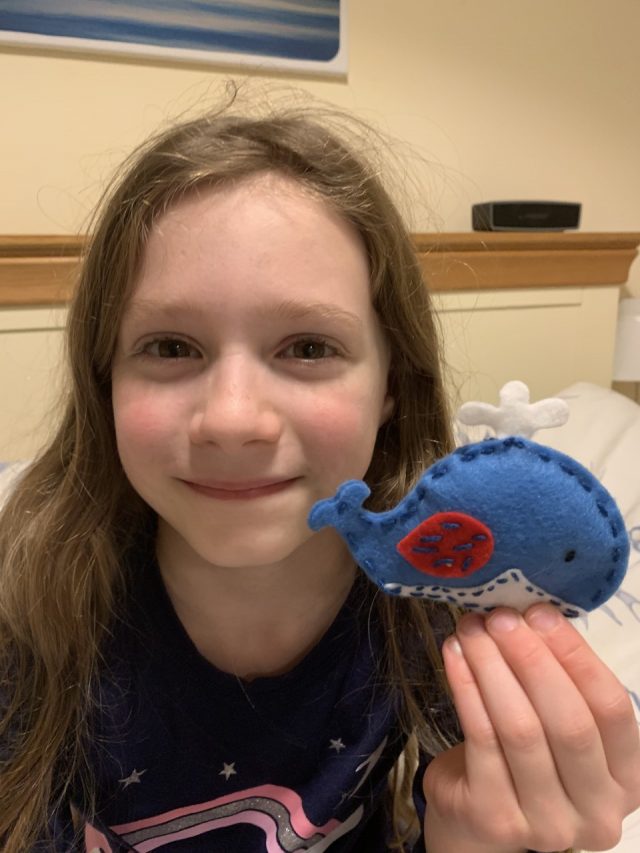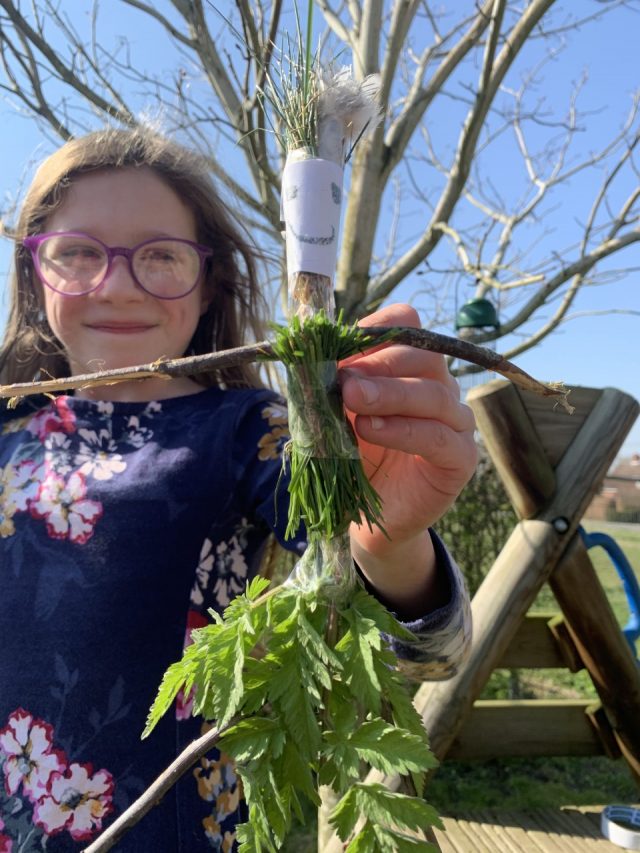 Well done to J too, after watching the YouTube video on Friday she put all of her teddies in height order.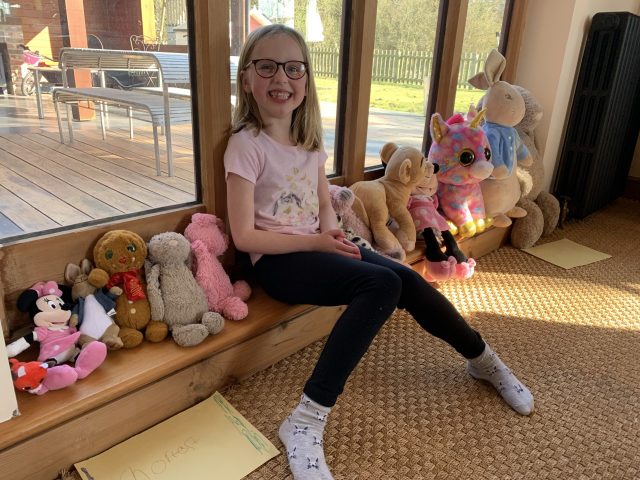 Please feel free to send me emails/ pictures of the activities you have been up to. It would be lovely to add more examples of the wonderful things you are doing to the website.
I hope you all have a great week.
Stay safe,
Miss Adamson