Well done to Belle, for being our Superstar of the Week (see the home page). It's great when children are able to work so hard when they are both in school and at home, like Belle, over the week.
And a belated well done for a beautiful bag from our No Plastic Bags Day last week. I have even seen this bag being used!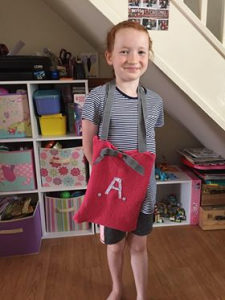 A big well done to Thomas, who has been improving his typing and keyboard skills; very useful. We're also proud of Zac, who has been ahead of the game, and finished his newspaper report, as he is in school next week.
Autumn has been really busy with some great multiplication and history; well done, Autumn.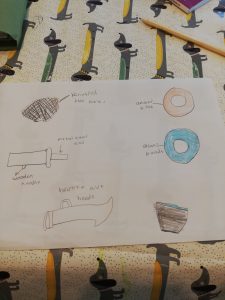 Last week is your very last whole week of the school year. So please, let's all have a final big push and send me your lovely work, from Monday through to Friday!