DAY 15
UPDATES FROM THE HOME FRONT
Hello everyone.
I thought you would like to see Matilda's home-made paints and the picture she painted with them. She has made a head-start on Friday's art lesson – which you are welcome to do if it suits you. I'm impressed with how vivid the colours are. Well done Matilda.
Tomorrow's tasks are as follows:
GUIDED READING and LITERACY
If you have done both the Stonehenge and the Stone Age comprehension tasks, then there is no guided reading task this morning. Today's literacy task is to plan the story that you will write over the rest of the week. Use a boxed up plan to order the paragraphs.
MATHS
Today you will be sorting quadrilaterals according to their properties.
HISTORY
Today you are going to try to answer the question: Is it true that Stone Age people were just simple hunter-gatherers, only interested in food and shelter? You will be taking on the role of an archaeologist to examine four key objects found at a Mesolithic site in Yorkshire called Star Carr. Alwyn has been looking at the number of stone circles in Cornwall – this map shows the huge number of them. There are Stone Age sites all over the UK, and each one we find changes our ideas about how these people lived their lives.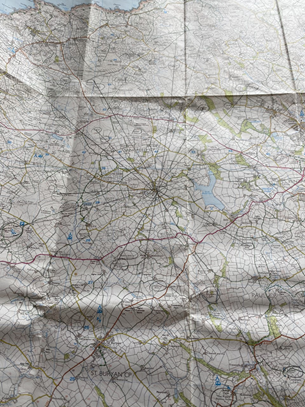 STONE AGE MUSIC
Mr Carr – Eliza's daddy – will be leading a live Stone Age Music session on Friday that you will be able to join in with. He will start by showing us some of the real stone-age artefacts from his collection, then he'll show us examples of the kinds of instruments they would have had, before showing us how to make some of our own. Watch this space to find out more details.
BANHAM ZOO and AFRICA ALIVE
Two of our favourite local institutions are struggling to survive in the current lock-down. They have launched a competition to help raise some much-needed funds. All you need to do is download the entry sheet and draw an animal. You can submit your entry for £1 and the proceeds go to the zoo. If you win, your class will win a trip to the zoo and your artwork will be transformed into a t-shirt. To find out more click here.
AND LASTLY,
Thank you to Poppy and her family for this one:
What did one wall say to another?
I'll meet you at the corner.