News
A massive thank you and well done to Imogen, Autumn, Sophia, Amelia and Lewis, who have completed their Diana Award Anti-Bullying Ambassador training online. They will now be working to help us develop an anti-bullying culture and a community of kindness in our school. They have already organised a couple of Feelgood Fridays, with a theme of music and dance. For more information on the this, see the link below. 
Many thanks to our team, who organised a recent Brightness Week, encouraging us all to dress sensibly whilst out and about when it's getting dark. Here are a selection of some competition entries they received.  Great work, everybody. 
We had a great Christingle session, with oranges, cocktail sticks, dried fruit and sweets.  And the weather in the playground held out for everyone to keep their candles lit.  Many thanks to the super readers in Congo Class, as well as those children who helped to make and organise the Children's Society collecting boxes.
Well done and thank you to all families for supporting our recent Children in Need appeal.  We raised over £150!  It was great to see the children all dressed in their favourite outfits.  They spent some of the day working on themed-activities and finding out more about this great charity. Thank you to Y5/6 school councillors for making some great PowerPoint presentations to help inform us.   And thanks too, to Y4/5 councillors who organised a competition to design a friend for Pudsey.  Thank you for all your lovely entries.  They really made us smile!
Fressingfield children have recently been finding out more about the role they can play in tackling bullying behaviour.  They celebrated the start of Anti-Bullying Week by wearing different socks on Odd Socks Day!  Can you think why?  Over the week, the children took part in a variety of assemblies and activities, helping them to learn how to make our school a safer, happier place.  
In Congo Class, the children made an anti-bullying wall, thinking about how they might play their part.  For more information for parents and carers, see below:
https://www.anti-bullyingalliance.org.uk/anti-bullying-week/parents-and-carers
https://www.anti-bullyingalliance.org.uk/anti-bullying-week/odd-socks-day/what-odd-socks-day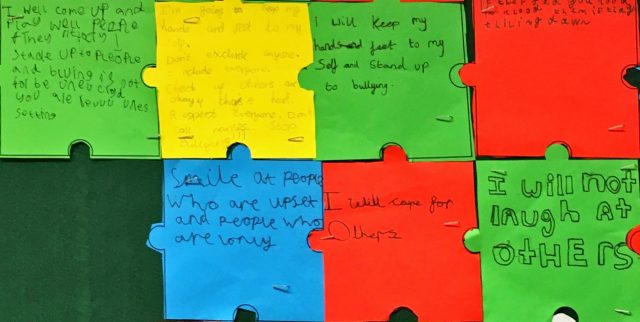 As some of you know, there was a competition with Banham Zoo to draw a picture and send it to them. Archie entered his beautiful picture of a tiger and won the competition! We are so proud of you Archie, your picture is amazing! You have won a trip to the zoo which includes a picnic lunch for your whole class. Well done!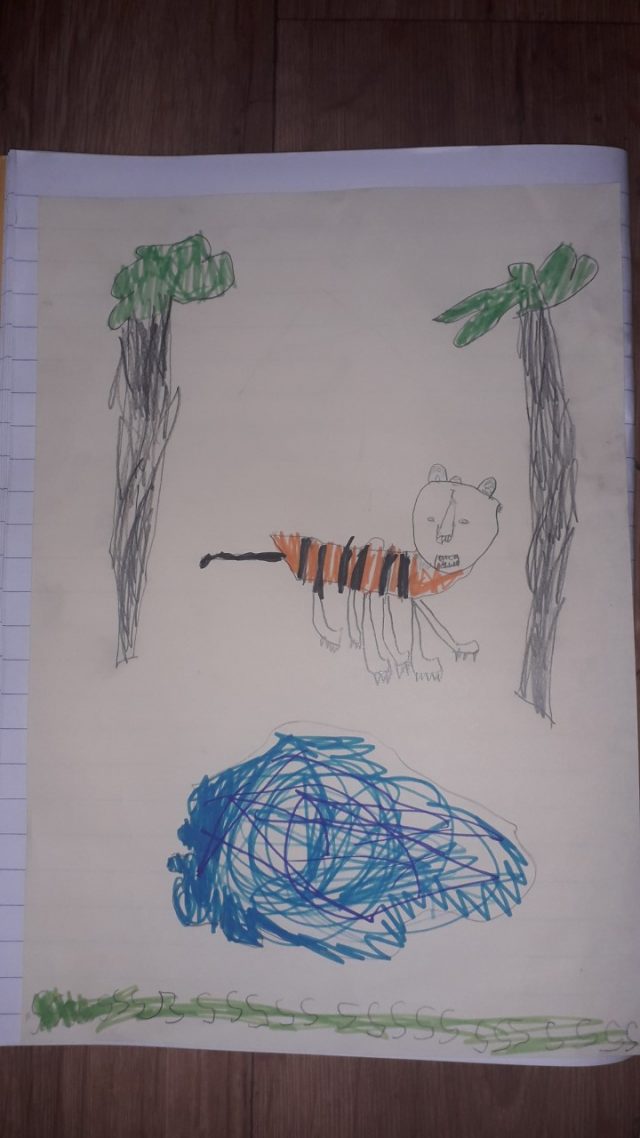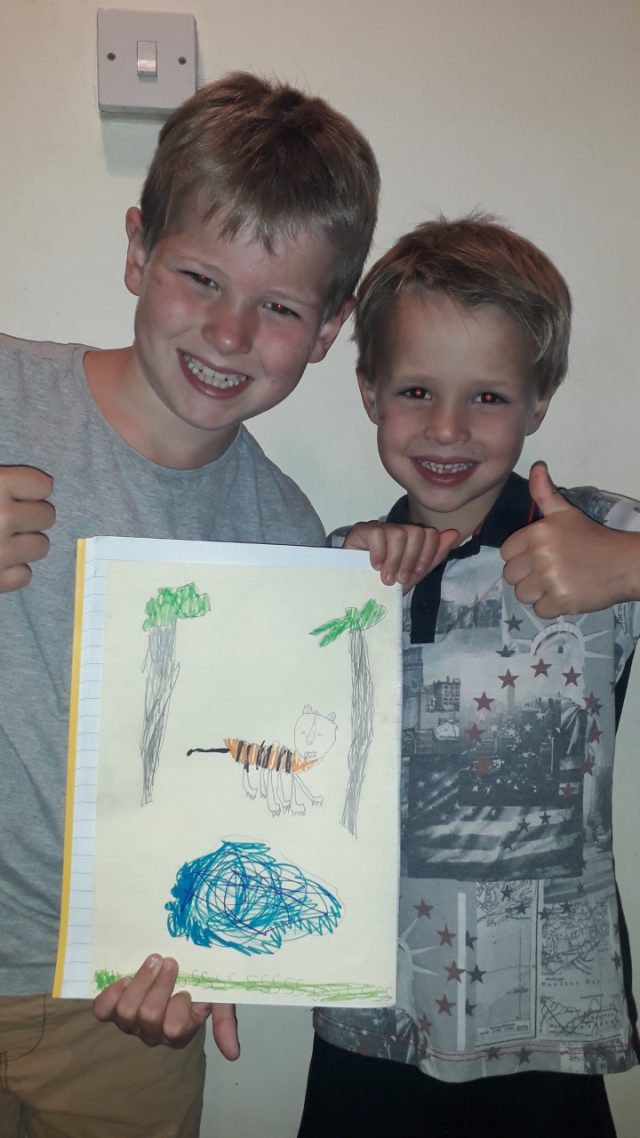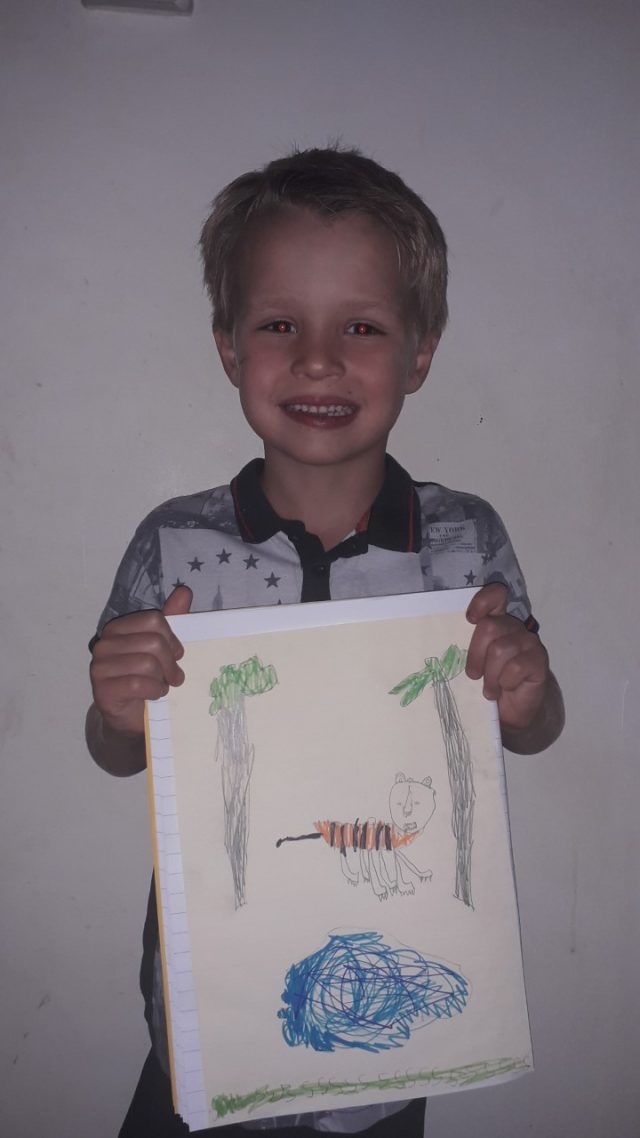 On Wednesday year 1, 2 and 3 visited West Stow Saxon Village for the day. This linked in to our KS1 topic of homes and houses and our KS2 topic of Anglo-Saxons. We had a brilliant day in the museum looking at genuine historical artefacts and in the village looking at Anglo-Saxon houses. We even got to meet an Anglo-Saxon man who explained to us about what it was like to live in an Anglo-Saxon home.
Great home learning from Congo and Yangtze classes; they have represented The Cross in so many different ways. We have been thinking, 'Is The Cross a symbol of love or sacrifice?' Many thanks to parents and carers who have helped the children with their inspiring work.