Waveney Class
Watch the video of Jonah and the Whale,
then have a think about God's behaviour, and also Jonah's.
Why did God punish Jonah?
How did Jonah feel at the end of this story?
If you were Jonah, what would you have done?
Could writing a letter really help someone?
How might it make someone feel to receive a letter?
Whom might you write to?
What might you tell them?
Do you have a few spare minutes?
(A text or an email would also be fine, but let us know how you get on).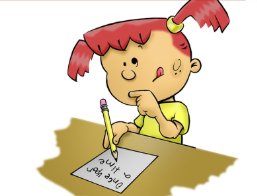 Here is a pair of sunglasses. They are to decorate, cut out and wear. Use them to look back on your year, thinking about everything you have learned. Then take them off, give them quick clean, and use them to look forward into the future. What have you missed this year? What are you looking forward to?

On Friday 3rd July, it's International No Plastics Day. Wow! What might this me for you and your family? Although lots of plastic things are useful, many are not; and many are single-use.Spend a bit of time looking at the poster and web site, and discussing with your family how you might reduce the plastic you use. How might you change things, in a way that you can all manage?