Times Tables Challenge
Well done all those clever children who tried so hard in our annual Times Tables Challenge last summer. The competition was so close and exciting! And, by the end, I think everyone would agree that you are all FASTER and MORE ACCURATE at counting and times tables. This year the Times Tables Challenge was won by Cygnus, as you can see by the blue ribbons! I wonder who will win it next year?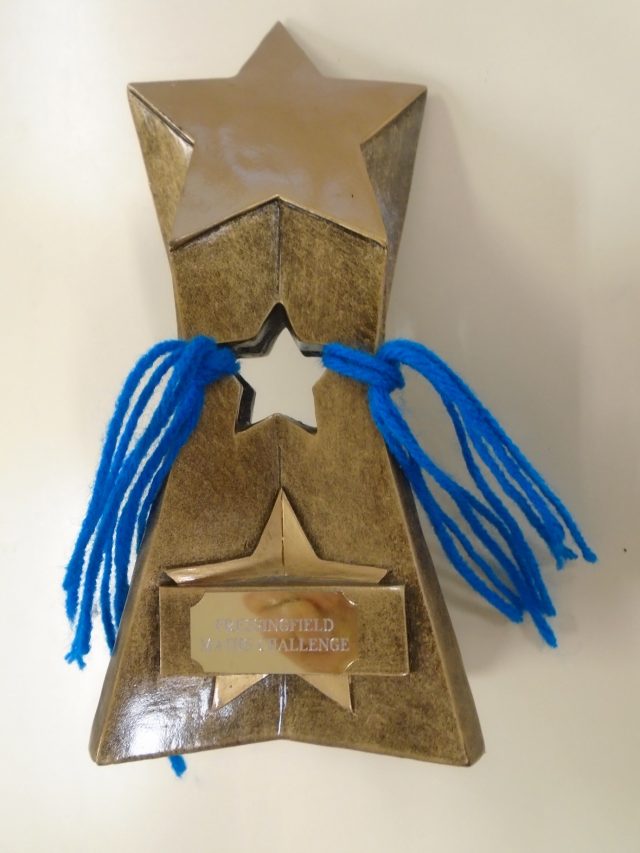 Bar Modelling
Here is some information about an initiative of ours, following some great staff training, and a SHARE morning. Throughout the school, you will see children using objects (manipulatives), jottings and more formal workings using Bar Modelling. This part-part-whole model helps children with their problem solving. Younger children will learn how numbers can be partitioned, or split, and, as children get older, bar modelling will help them to work out word problems, especially those super tricky ones!

Maths Monkey
Maths Share Morning
Many thanks to all our families who attended our recent Share morning on calculations. So far feedback has been very positive. The children certainly enjoyed it. If you were not able to attend and would like a handout on how we do calculations in school, there are a few copies left in the Office.
Maths Puzzle Winners
We have recently changed our monthly Maths Puzzle to an Outdoor Puzzle. The teddies are still around, to be won by classes rather than individual children. The only rule is remembering to put your entries in the box, so we can look at them!
Maths Monkey
Have you met Maths Monkey and his Maths Bag yet? If your child is in Key Stage 1, keep a look out for Maths Monkey arriving on a Friday, and with your family for a week! Maths Monkey enjoys helping your child with real-life maths, like shopping, cooking or measuring. Maths Monkey also likes to work with your child, having a go with maths they've been learning in class. For more details, ask your Key Stage 1 child.
Working Walls!
At Fressingfield we use Working Walls (or Learning Walls) in all our classrooms – for maths and literacy. These are not used just to celebrate work, but to help children to access prior learning and make links with what they already know. This means they will more easily apply their knowledge and skills to new areas of learning.
Things we like to display on our Working Walls:
Vocabulary, eg different words for all 4 maths number operations;
Facts, eg different types of angles or triangles;
Top Tips, or ways to help us learn or remember things;
More detailed information about writing genres, or types, eg the elements of a good story;
Reminders about things we are currently learning or finding tricky;
Some examples of high achievement or good progress in maths or English;
Current objectives.
Our Working Walls aren't a work of art as they are, literally, 'working' displays for our classes. Teachers will often display the document they recorded on, as this will help children to find, recall and access prior knowledge.
It makes us all happy if we see a child walk across the room to find an important piece of information – then return with the smile of success on their face.